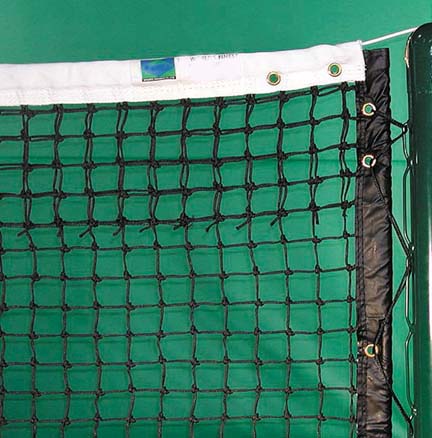 Tennis is an odd old business. It's the only sport which drags many women to the television screen once a year (but only ever for Wimbledon; they don't get out of bed in the middle of the night for the Australian Open in January), and it's also probably the only sport where the women's game is as high-profile and, quite often, far more entertaining than that of the men.
Oddly though, the Natural Blonde hates the game. She'll watch football, she used to go to rugby matches, she'll even tolerate cricket when it's really important (during the Ashes win two years ago, she took to calling Matthew Hoggard 'Hoggy', suggesting she was getting into the correct spirit) but tennis, a traditionally female viewer-friendly sport, does not float any of her boats. So, depending on which of us feels most like an argument, someone's in the spare room watching the portable when an important match is on.
You also see more old tennis on telly than any other vintage footage. Once a year the BBC dusts off its coverage of McEnroe v Borg in 1980 to fill the gap caused by opened heavens during Wimbledon fortnight. It's one of those few old sporting occasions which never becomes tiresome to see again. As I type this, ESPN Classic is showing Navratilova v Evert from 1978. It was Navratilova's first final, back in the days before she was a) blonde; b) American; c) in possession of a decent racquet; and d) publicly out.
Looking at what Evert, physically attractive and something of a darling of the sport, was prone to wear back then, I still wonder how even the less self-conscious lady tennis star didn't feel mildly ill at ease with the amount of knicker they were liable to expose. Mind you, the fellas have a tendency to change their shirts after sets nowadays. For every bit of girly frill, there's a manly torso, so we're even.
Another good thing about the ex-tennis players is that they largely turn into brilliant commentators. I could listen to John McEnroe talk about tennis all day. He does a whole session's worth of droll, articulate and unabashed commentary for the telly, then nips to the radio booth to do the tennis version of 6-0-6 on Five Live each evening, and never seems to run out of new opinions or be even remotely perturbed by what he says. His autobiography is superb. He, along with Geoffrey Boycott on cricket, David Doyle-Davidson on rugby league and Michael Johnson on athletics are four high-class sports stars of their day who have switched to commentary and punditry with the same star quality and class that they showed as competitors.
The BBC have, almost with a sense of obligation after his retirement, hired Tim Henman to aid with their coverage this year. I don't mind him, and I think his achievements at Wimbledon are unfairly scorned given how diabolical British tennis was before he pitched up, but listening to him speak about the game has the appeal of being hit in the face with an anvil. But the likes of Boris Becker, Tracey Austin, John Lloyd and Pam Shriver are insightful and never slow to point out an awkward truth.
The crowds annoy me though. "Come on Tim", a sound you could still hate despite agreeing with the sentiment, has now become "Come on Andy", which I sympathise with less. Murray's talented and hopefully has some ruthlessness which will take him further than Henman's four semi-finals, but he's sometimes a spiteful piece of work who has admitted to a naturalised hatred of the English - hardly a good ploy when it's the English who'll back him faithfully on Centre Court against Nadal tomorrow.
The crowds also irk me when something unamusing is greeted with laughter usually reserved for Bob Newhart or Eddie Izzard. A pigeon flies down and that's just hysterical. When a ball gets stuck in the net, it's utterly side-splitting. Some player makes a pig's ear of a shot and gives a daft gesture (see Henri Leconte from days of yore) and the whole audience is giggling uncontrollably. Yet if a player legitimately double checks a dodgy line call, he or she is roundly booed. And despite repeated warnings at late finishes from the umpire about distracting players, they still get out their cameras with the strong flashes and click away.
And look in the royal box. Who is actually royal in there? Princess Michael of Kent sometimes puts in an appearance in between denying her Nazi connections and no sod cares, rightly. The Duke and Duchess of Kent, as acceptable a royal couple as there has ever been, come along in their patronage roles for the semi-finals and the final ("have you enjoyed being a ball boy?"), but otherwise it's major corporate clients and celebs like Terry Wogan who will roundly ignore all other tennis for the year but turn up at the All England Club when, frankly, they could watch it on telly for all the interest they have in the actual tennis.
Is tennis any more accessible as a sport for kids to take up these days? When I was at school, you'd see a few lads (never girls) on the tennis courts at my school during and briefly after Wimbledon, but it'd never last. It was only taught once a week during the summer term in PE, and anyway, our school kept running out of tennis balls and nobody ever weeded the courts so you'd have lessons delayed while someone dragged the nettles from the baseline. Tennis lessons were far more fun for the "how high can you whack the ball in the air" competition (often clearing the wire cordons around the courts and into the main road) than it ever was for that tedious baseline and serving gubbins. None of our PE teachers seemed to care for tennis anyway; hardly inspiring stuff.
Still, I have a bottle of Robinson's Peach Juice (the nearest I'll allow myself to barley water, vile stuff) in the cupboard and I'll soldier on to watching the finals this weekend. Or maybe I'll pray for rain and hope we get that tie-break from 1980 again. McEnroe wins it, y'know...